Description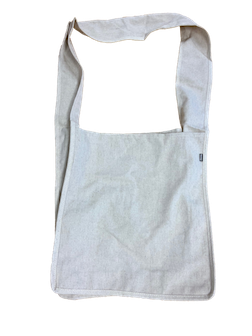 This is our largest most comfy hemp bag we offer. The stroller, combines all natural hemp and organic cotton canvas into a bag that is as much functional as it is stylish. This over the shoulder bag fits comfortably with a long handle and wide strap, allowing you to wear it all day without discomfort, even with heavy objects in it.
The bag is ideal for long walks through the grocery store, farmers market, around town or to your favorite trade show to stock up on samples and contact information. It can be purchased blank or customized with the
Specifications
Material: 55% hemp 45% Organic cotton 9oz canvas weave
Dimensions: 16.5″ high (42cm) x 14.5″ wide (37cm) x 4″ (10.3cm) gusseted bottom and 47.2″ length handle (120cm)
Printable area: both sides
*Available in bulk high volume orders for trade events and company functions.